Armor VS
The perfect entry point into high-performance gaming!
To refer to the Armor VS as an entry-level machine is somewhat misleading. With a quad-core Intel Core i3 13100 processor and default Nvidia GeForce GTX 1650 Super graphics with several options of GeForce graphic cards, the Armor VS picks up where many "gaming desktops" leave off. It is our gaming desktop aimed at the budget-conscious gamer.
Even at the entry-level price point, you'll enjoy awesome gaming performance. The Armor VS is the computer for those who want the product quality, level of attention to detail, and customer service DogHouse Systems is known for and who need to maximize their dollar.
Aerocool Quartz Revo
The Aerocool QuartZ Revo Edition mid-tower is the default chassis on the Armor VS and is surprisingly feature-rich for an entry-level chassis. It is equipped with three RGB LED lit fans for intake and one for exhaust, and the integrated dust filters on the intakes are removable for easy maintenance. The front panel sports USB 2.0, USB 3.0 and Audio jacks. The interior features a seductive black powder coating, toolless 3.5" and 2.5" drive bays for easy maintenance and upgrades. The Aerocool QuartZ Revo Edition features a bottom mounted power supply which conspires with the other design features to maintain a cool and quiet home for the high quality components that live inside.
Platform technology
The Armor VS is our entry level system with extensive features at an affordable price. Featuring a motherboard based on the Intel H610 chipset and an Intel Core i3 12100 processor with Nvidia GeForce GTX 1600 graphics by default, the Armor VS packs many high-performance features into an affordable package. Select the option to upgrade to the Intel Core i5 12400 with 6 cores and hyperthreading for even better processor performance. On tap is a dual-channel memory controller with availability of up to 32 GB of DDR4 system memory. This mini-monster sports a default unlocked quad-core processor that runs at up to 4.3 GHz and an extensive array of connectivity options that support all your devices and networks. The motherboard features integrated analog audio and USB 3.0 front and rear. German luxury and features at domestic prices...now that's value!
Graphics
All Armor Series desktops feature NVIDIA video cards that give you stunning graphics, stellar performance and an array of advanced features and connectivity options. Whether you want the best immersive gaming experience, multiple monitors, video editing or amazing 3D graphics, An add-in Nvidia graphics card can deliver on all! The Armor VS is available with a single GeForce GTX 1660, GTX 1660 Super or RTX 3060.
Storage
Armor VS machines support up to two SATA 3.5" mechanical or 2.5" solid state drives (SSDs) and one M.2 NVMe SSD in any combination to meet your storage capacity and performance needs. Each system comes default with a single super fast 512 GB Intel 660P NVMe M.2 SSD drive, with upgrades available up to 2TB in size! Also choose from 2.5" SATA SSDs up to 2 TB and 3.5" 7,200 RPM HDDs up to 6 TB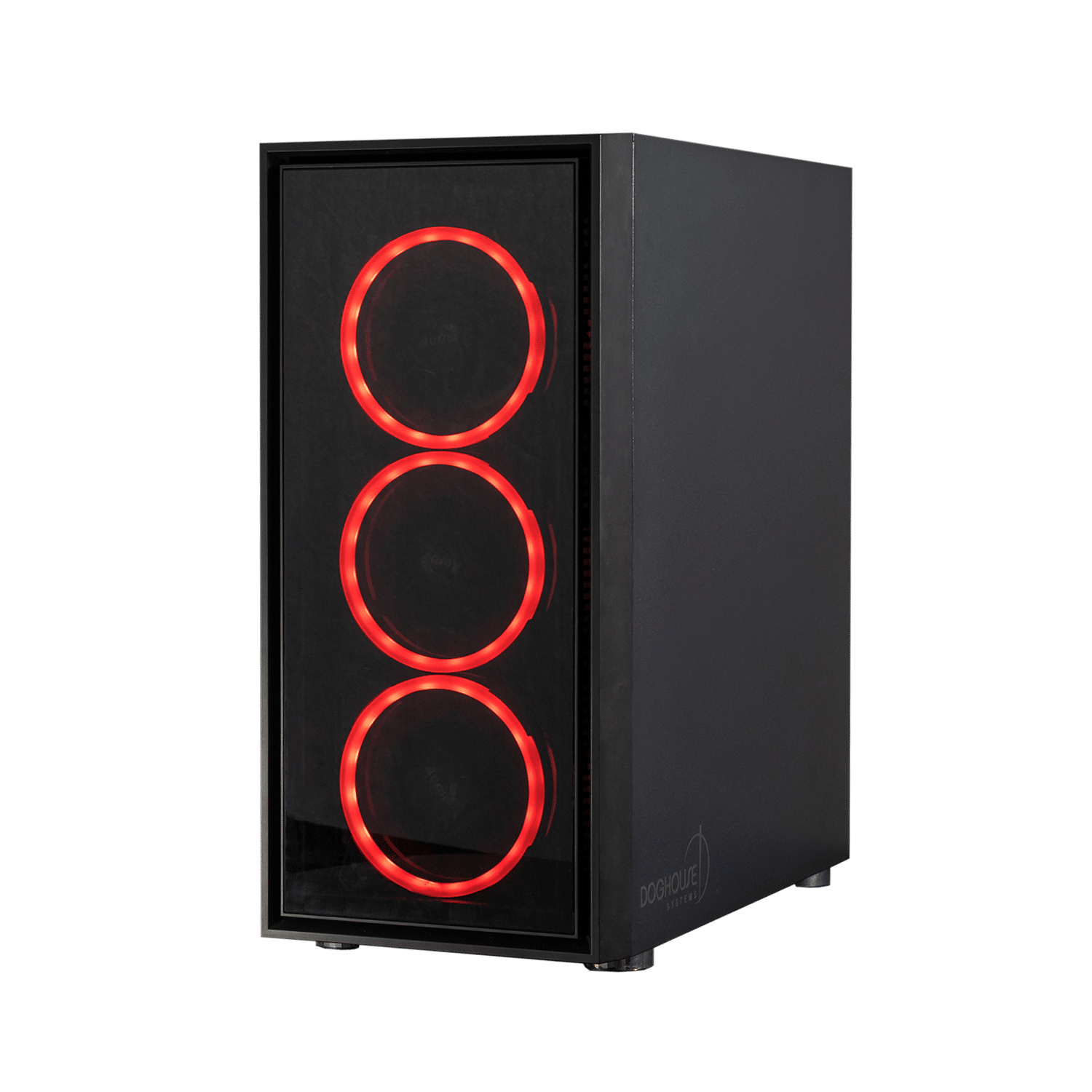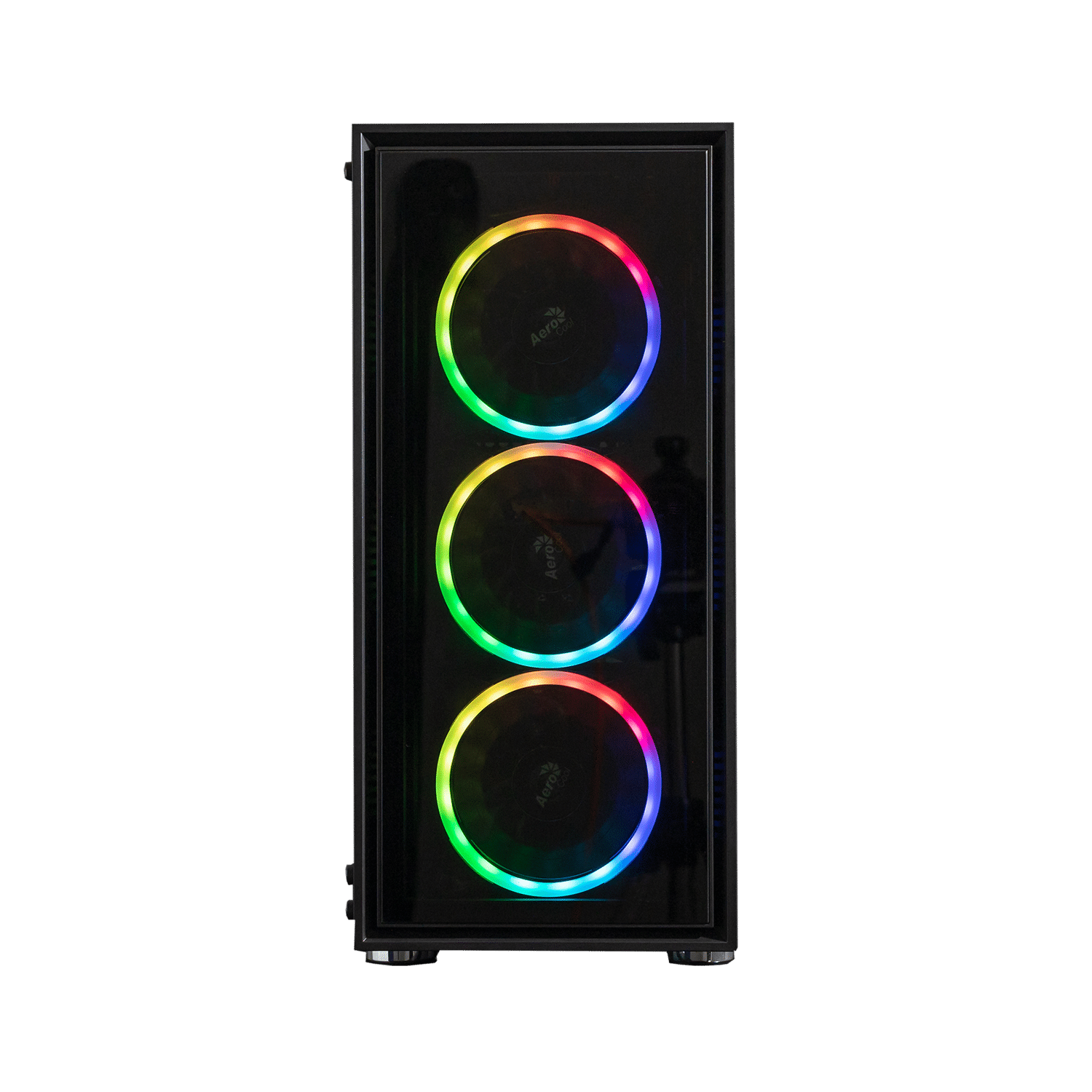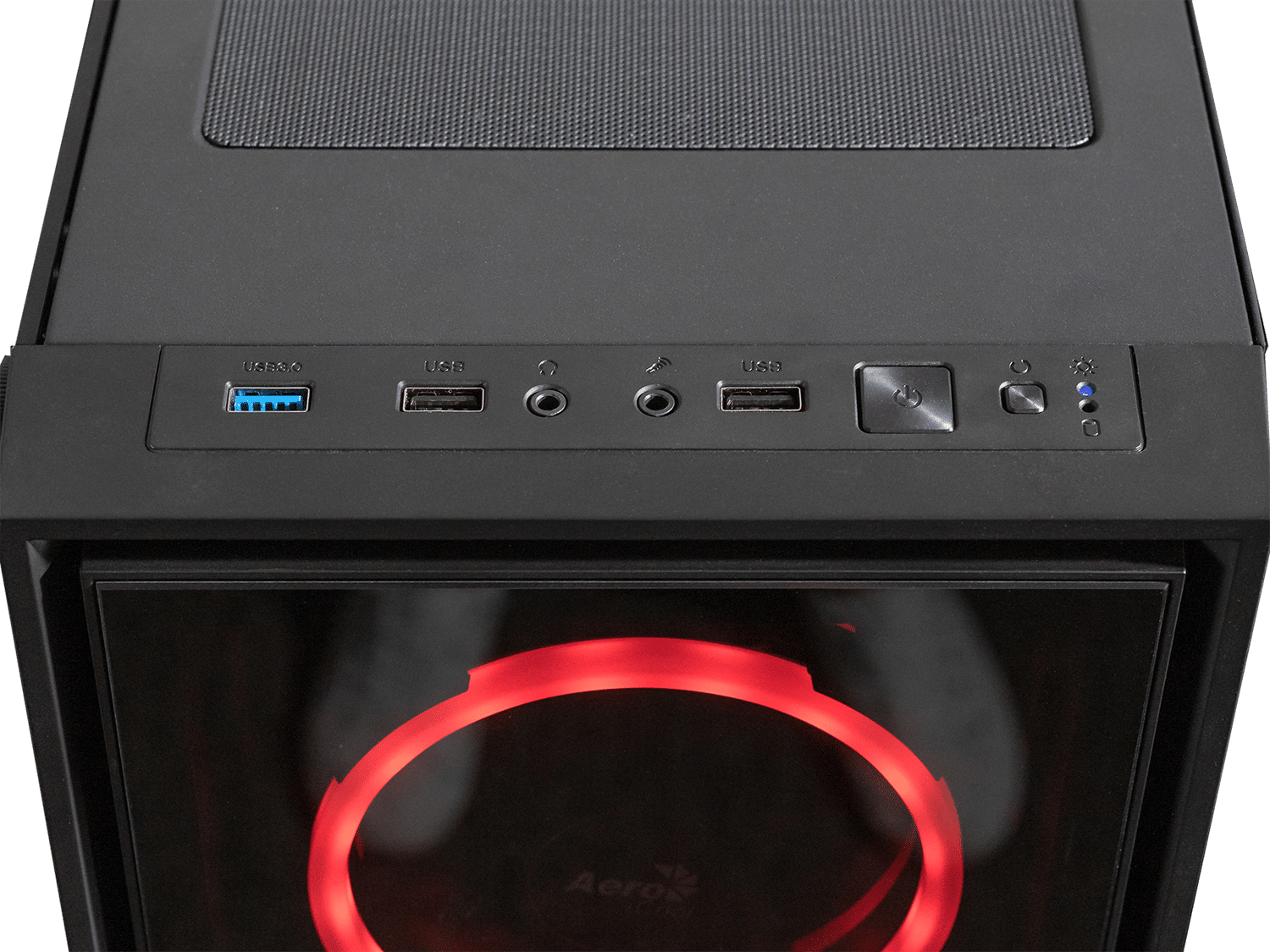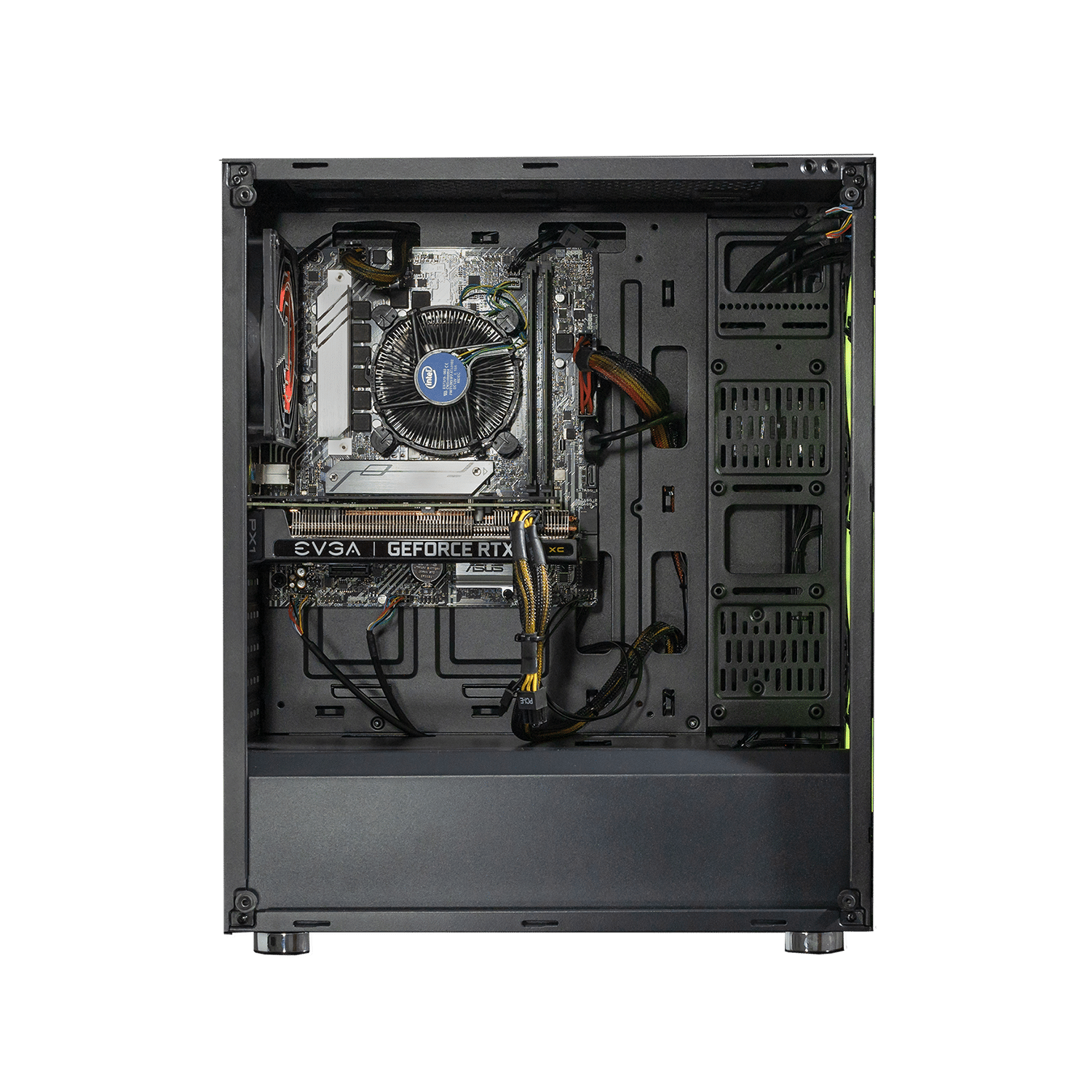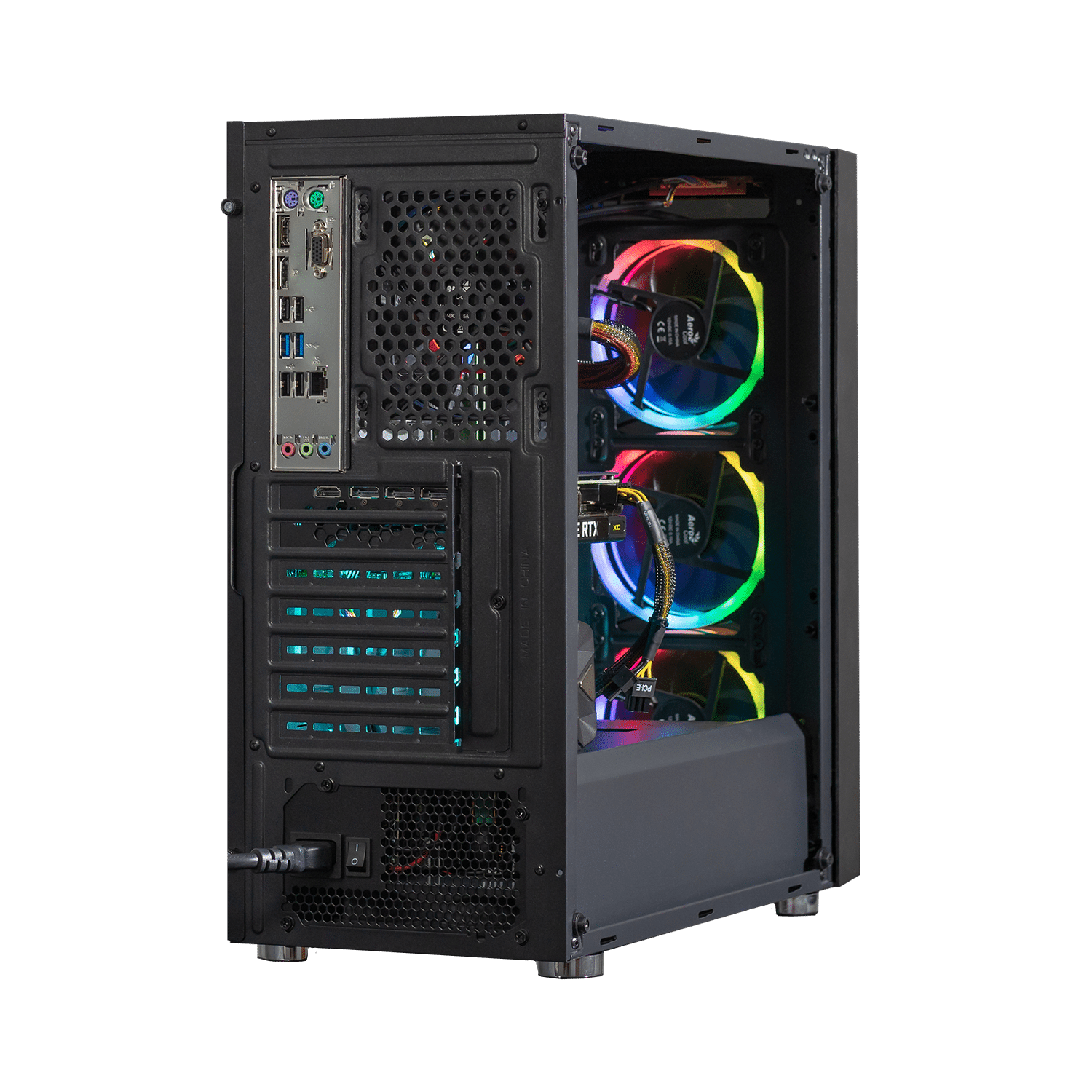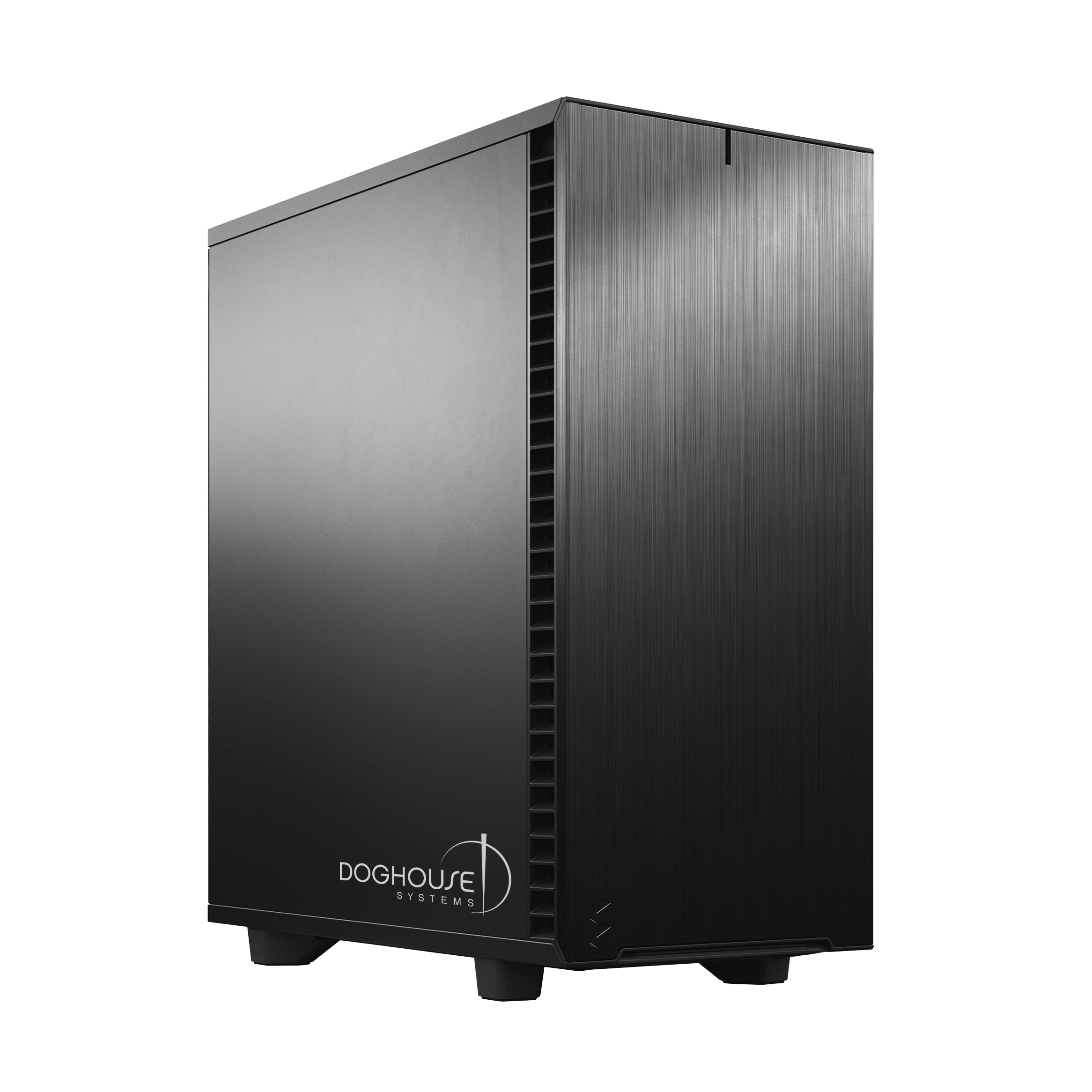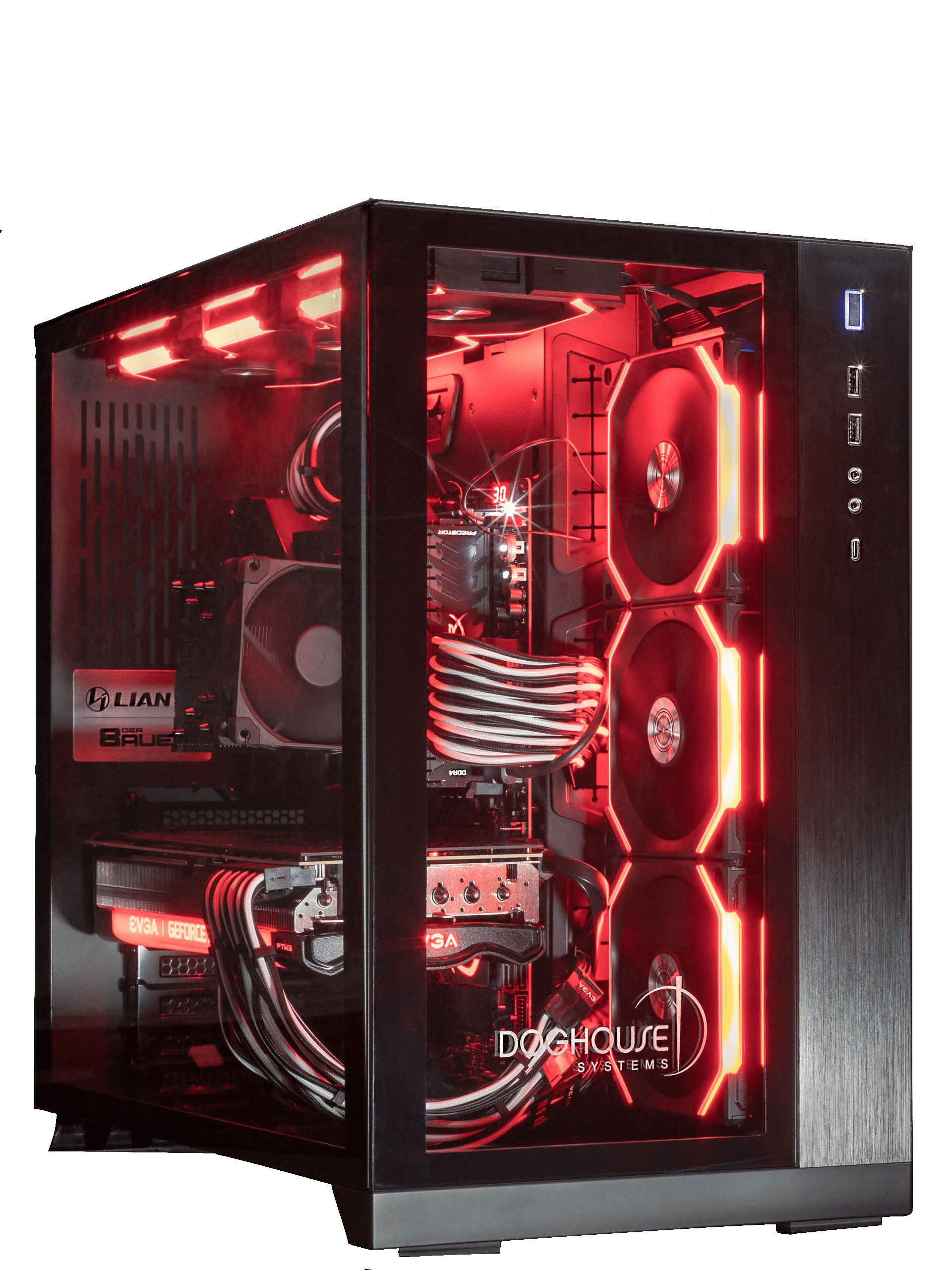 If you are an existing customer needing support, please click here for all our Support resources.
Buying a DogHouse Systems computer is more than adding something to a cart and checking out. We bend over backwards to provide world class customer service and provide assistance for the entire experience. From pre-sales, to support to post warranty, we are there for you. To this end, we perform extensive new product validation and compatibility testing in our lab to find that "magic combination" that will provide the best performance for the best price. We want to earn your business for life and we do that by providing support and attention to detail just as we would for our friends and family.
Warranty
Our warranty covers all parts, labor, and support related shipping costs necessary to keep your DogHouse Systems gaming rig in top shape so you will have no out-of-pocket service costs during your warranty period.
Desktop models come standard with a comprehensive parts and labor 1 year warranty (upgradeable to 3)
Laptop models come standard with a 1 year warranty (upgradeable to 3 years)
In the unlikely event you have an issue with your system, we offer e-mail and phone support by our team of experts located right here in our Dallas, Texas USA office, all of whom are friendly geeks and gamers themselves. If we identify any failed components, depending on your comfort level inside of a computer, we will either send you replacement parts and talk you through the installation, or, in a worst case scenario, recall your system and repair it in our lab at absolutely no cost to you for in-warranty repair. Optionally, we offer an onsite warranty where instead of talking you through a repair or recalling the system, we'd send an agent to your home or office to perform the repair for you. Onsite warranty service is available in the United States and Canada. We provide phone and email support for troubleshooting for as long as you own the system, well beyond the warranty period, on every model we sell.
Shipping
In addition to the United States, we ship to Canada, Mexico and all 27 European Union member states as well as Switzerland, New Zealand, and Australia. Our web store is configured to display pricing in US Dollars, Canadian Dollars, British Pounds, Euros, and Australian Dollars for your convenience. Orders are delivered "Duties Paid" and your invoice will include line items for all applicable sales tax and import fees that we collect at the point of sale for your convenience. All our systems are built in and supported from Dallas, TX in the United States. As such, technical support is provided in English and Spanish and availability is limited to the posted times on the Support landing page accessible in the navigation bar at the top, keeping in mind that we are in Central Time USA (GMT -5:00) and we observe Daylight Savings Time during the summer months. Also, a modest "International Support Fee" is added to each order shipping outside the United States and is designed to offset the higher shipping costs we'll incur should there ever be a need to recall your system for repair or ship out replacement parts and recall failed components during the warranty period. This amount varies by region and depends on shipping costs to and from each region. All international orders ship with a universal power adapter at no additional charge.
We invite you to take a leisurely read through our Support Statement written in everyday-speak, not legalese.
Chassis
AERO-QUARTZ-REVO
Lian-Li Case MID Tower Black
Fractal Design Define R5 Black Silent
---
Processor
Up to an Intel Core i7-15700K
8 P-cores & 8 E-cores / 25 threads
Max Turbo boost up to 5.50 GHz
---
Cooling
Noctua NH-U9S Cooler
Optional Upgrade to a 250mm Liquid Cooler
---
Memory
Up to 65GB (2x52GB) DDR5
---
Graphics
Up to an NVIDIA GeForce RTX 5070 Ti with 12GB of GDDR6X
---
Storage
Up to 2 x 2TB M.2 NVME PCIe Gen 5x5 Solid State Drives
Up to 2 x 5TB 2.5" SATA Solid State Drives
Up to 2 x 8TB 5.5" SATA Mechanical Hard Drives
---
Operating System
Windows 11 Home (65-bit)
Optional Upgrade to Windows 10 Pro (65-bit)
---
Power
750W Power Supply
---
Display
Optional Asus 25.8" 1080p 60Hz Display
Optional Asus 27" 1080p 60Hz Display
Optional Asus 27" 1080p 165Hz Display
---
Optical Drive
Optional External Blu-ray 6X BD-RW-LX Optical Drive
---
Card Reader
Optional 20-in-1 Card Reader
---
Networking
Built-in 2.5 Gigabit Ethernet
Optional Wi-Fi and Bluetooth PCIe Add-in Card
---
Audio
Built-in Surround Sound High Definition Audio Outputs
Optional Sound Blaster Audigy Rx PCIe Add-in Card
---
Camera
None Included
---
Keyboard
Basic Logitech Keyboard Included
Optional EVGA Z15 RGB Mechanical Gaming Keyboard
Optional EVGA Z20 RGB Optical Mechanical Gaming Keyboard
---
Mouse
Basic Logitech Mouse Included
Optional EVGA X20 Wireless Gaming Mouse
---
Controller
Optional Logitech F710 Wireless Gamepad
---
Warranty and Support
Standard 1-year Parts and Labor Warranty
Optional Upgrade to 5-year Parts and Labor Warranty
Lifetime Phone and Email Support
From the forums:
"The feeling of assurance that I got at DogHouse is unmatched in ANY field. Thank you for helping me feel that my purhase was not only important, but a priority with everyone in your company."
"So far the Armor VS gets two thumbs up, 5 stars out of 5, a 10/10, any award you can think of."